Angry Birds Seasons for PC v3.1.0
Angry Birds Seasons for PC v3.1.0 | 73.1 MB
Angry Birds Seasons is the gift that keeps on giving! Get into the spirit of Halloween, Christmas, Valentine's Day, St.Patrick's Day, Easter and more upcoming seasonal varieties of Angry Birds. These special episodes offer more challenging levels of pig-popping action and golden eggs to discover.
Note:
to register the game, use the key -
JUST-BEST-GAME-EVER
List of changes:v3.1.0:
• New episode - Winter Wonderham!
• 25 new levels with one new level unlocked every day just like Seasons Greedings, Summer Pignic, and Wreck the Halls. See below for more details about this. Our walkthrough videos will come online shortly after the levels are released.
• Snowy winter landscape under the aurora borealis. More info about the amazing aurora borealis can be found on Wikipedia.
• New ice element! Have you played the Hoth update for Angry Birds Star Wars yet? This is very similar, allowing blocks to slide in a near-frictionless environment.
• Golden Eggs
Download from Vip-file
Download from Letitbit
Download from Secureupload
Torchlight II Update 9-RELOADED
Torchlight II Update 9-RELOADED | 986 MB
Language: English
Platform: PC
Developer: Runic Games
Publisher: Perfect World Entertainment
Genre: RPG (Rogue / Action) / 3D / 3rd Person
The award-winning action RPG is back, bigger and better than ever! Torchlight II takes you back into the quirky, fast-paced world of bloodthirsty monsters, bountiful treasures, and sinister secrets - and, once again, the fate of the world is in your hands!
Install Note:
1. Unrar the files and copy them into your game installation directory, overwriting existing files when prompted.
2. Play the game.
3. Support the software developers.
Screenshot

(All below links are interchangable. No password)
Premium Recommend For High speed + Parallel Downloads!
The Real Texas-OUTLAWS
Release name: The.Real.Texas-OUTLAWS
Developer: Calvin French
Genre: Role-Playing
Language: English
Size: 135.97 MB
You follow the story of a vacationing cowboy who finds himself on an unexpected journey in a land full of strange happenings and peculiar personalities. You solve puzzles and explore the boundaries of a well developed overworld, and the deep challenging dungeons that lie beneath.
Explore Strange, Texas: a Kafka-esque parody stuck halfway between modern-day America and olden-days, RPG England.
Kill things with six types of classic cowboy and fantasy weapons.
Rummage through peoples' houses without fear of retribution while they go about their daily business.
Many special items and powerups, optional areas, and two types of chicken cutlets to collect.
Hoarding fully supported: put things into boxes, drop them on the floor, and they stay there forever for you to obsess over later!

Download from:

Letitbit | Shareflare | Turbobit | Deposit
Port Royale 3 Steam Edition Repack READNFO-CPY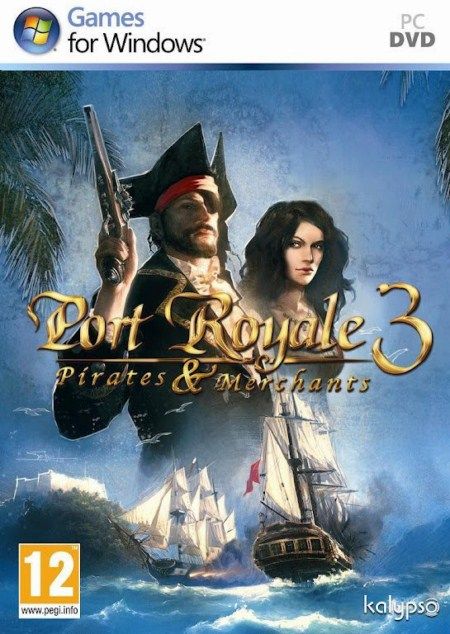 Port Royale 3 Steam Edition Repack READNFO-CPY | 4.175 GB
Release: 2-12-1012
Platform: PC
Publisher: Kalypso Media Digital
Developer: Gaming Minds
Genre: Action, strategy, simulation
The Caribbean, in the turbulent 17th Century. The mighty kingdoms of Spain, England, France and the Netherlands fight over the colonies. And there you are, a young sea captain whose only goal is to become the most powerful man in the New World. To achieve that goal, you may choose one of the two available campaigns: will you become an Adventurer or a Trader?
If you chose the way of the Adventurer, lead an unforgiving campaign for the conquest of the seas: invasion, piracy, bounty hunting, raiding; do whatever it takes to build your own empire in the Caribbean. And of course, trade will have a less important role to play in your rise.
The way of the Trader is, on the opposite, mostly about developing your riches and your economic power. To be the most powerful Trader of the New World, you have to create trade routes, build industries and develop the economy of the colonies.
Of course, in Free Play mode, you can mix both of those in any way you want, letting you create your own unique and exciting story.
For the first time in the acclaimed Port Royale series, you are not alone in the beautiful and seemingly so peaceful seas of the Caribbean. The Multiplayer mode allows up to 4 players to play through LAN or over the Internet. Develop a successful trading company, lead your ships in beautiful 3D naval battles and force your opponents to their knees!
This release includes patch 1.3.1 5 DLCs and 3 Skins:

Pirate
Ivory
Adventure
Party Time
New Adventures
Dawn of Pirates
Harbour Master
Ghost Ship
Screenshot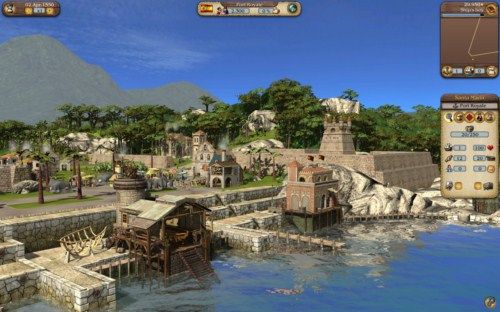 (All below links are interchangable. No password)
Premium Recommend For High speed + Parallel Downloads!
Semoga Game Ini Bermanfaat ya guys